Testimonials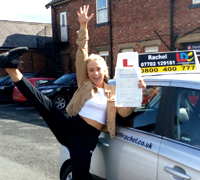 Molly Alston
Easy to learn driving
I passed first time and would say that Rachel made the lessons seem easy. I really enjoyed the relaxed atmosphere. The LDC student hub and workbook helped as they were always to hand for reference. I would recommend Rachel and LDC because the lessons are enjoyable, relaxed and you have easy access to resources which help with your driving.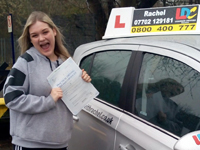 Ellie Hopkinson
Passed 1st Time
I really enjoyed my lessons and felt really comfortable with Rachel, my instructor. She allowed me to practise until I was happy that I'd got things right. I found the LDC system really helpful. Rachel is a fantastic instructor who will let you decide how may times you want to go over things. Definitely 5 stars!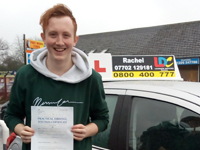 Tom Mallon
Passed 1st Time
I would rate my learning experience with Rachel at LDC as 5 star. All of my lessons were fun, enjoyable and very informative. Following the LD system was a great help and having the book and hub to help me prepare for each lesson was really handy. Rachel is an amazing teacher who is very friendly and helpful. I would recommend her to anyone. I passed 1st time.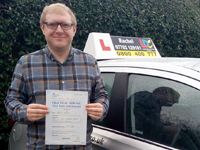 Jamie Oldfield
Passed 1st Time
Many thanks to Rachel for teaching me to drive and getting me through my driving test the first time with only four faults. Her calm, methodical approach to each lesson provided me with the confidence and the knowledge to carry out many of the otherwise difficult and stressful manoeuvres. The LD system is very effective and allows you to plan and prepare ahead of each lesson. Rachel is a calm, knowledgeable instructor who instills you with confidence. She does not patronise you if errors are made or if you take a while to learn a skill. I would strongly recommend learning with Rachel as either a complete novice or if you have had lessons in the past and need to get back up to speed. It was a pleasure to be taught by Rachel. Thank you.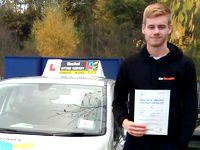 Olly Brown
Passed 1st time with only one minor.
I would give Rachel 5 stars. She is a really professional instructor. I will be recommending her as I passed first time.
Call today on 07702 129181 or 01226 758588 or Email me to find out more
If you have any questions or to book lessons today, feel free to contact me